Using apps available at your fingertips allow real estate agents to connect with home buyers and home sellers at their convenience. By offering these services it allows you to be in front of your clients with a live viewing session tailored to that individual consumer. It also shows them you are at the forefront of using technology to communicate, which implies what type of agent you are.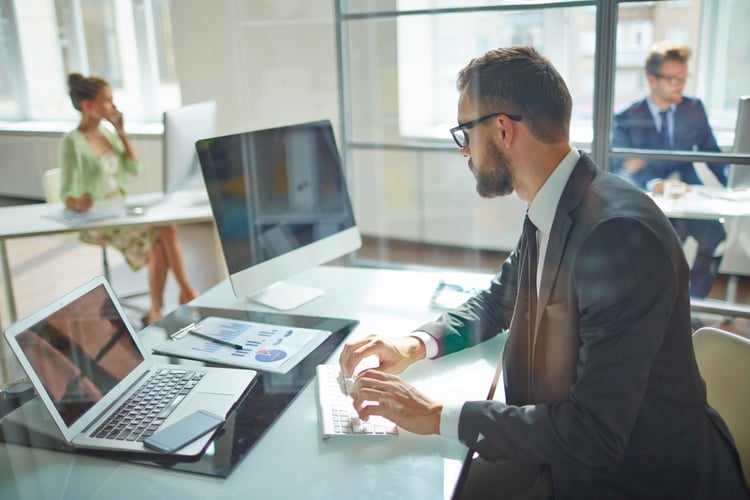 Many teams rely on conference calls to share information, discuss projects or connect with potential clients or current customers. Offering online live video helps make it easier to communicate with your clients when they are unable to make a face to face appearance. Who doesn't like a touch of simplicity?
We have compiled a list of apps you can utilize below. What's great about these apps is your clients are already likely to have them installed on their phones.
Best Tools to Use for Online Conference Calls
Instagram
Instagram as rapidly become one of the largest social media platforms today with the biggest daily active user base. Photo Sharing allows you to connect with people from your local neighborhood. Using Instagram for your real estate business allows people to get a sense of what type of real estate agent you are. What some people might not know is that within the Instagram's Messaging feature, you can now utilize video chat and converse with up to 4 people simultaneously. Simply maneuver your way into one of your Direct Messages (or create a new one) and click the "Video" icon in the upper right.
Facebook Messenger
Facebook Messenger offers a wide range of options with connecting to people.
With the ability to connect instantly on mobile or desktop you can communicate via text, audio, and video. This is a powerful tool for any real estate professional. If you are hosting a conference with your client through Facebook Messenger while you are at a listing, you can also Share Your Location and give your clients some context on the neighborhood. It will let them research more if they need to.
Facetime
Facetime is an IOS app included with Apple Product that allows for video calling using the connection or your internet or data. Facetime's most recent feature allows conference calls only through audio. This is a great option for you Apple-lovers out there. You can tell if your client is using an iDevice if your text conversations with them are blue-and-white instead of blue-and-green.
Google Hangout
Google Hangout only requires you to have a Gmail account. This allows you to chat with up to 100 people. If you have multiple clients and you want to conference between video and voice you can add up to 10 people. You and your clients can connect Google chat across Androids, IOS, and the web. This is a great platform to use if you want to host an "invite only" virtual open house.
Facebook Live
Facebook Live is one of the most powerful tools that currently exists on Facebook. When Facebook Live videos are posted they still appear in feed days later after the initial Live Streamed post. This is allowing you to still appear out front on your audience days after the video has ended. You can update the video description afterwards to instruct people to visit your website!
---
While you are on those conference calls, let us manage your Facebook for you. Click below for a free trial!