If you have been in the real estate industry for more than 2 years, chances are you have a few real estate leads that have not heard from you in that same amount of time. Lucky for you, some leads might take a year or more before they are ready to buy or sell a home. These so called "dead" leads, might actually just be resting. So - how do you proceed?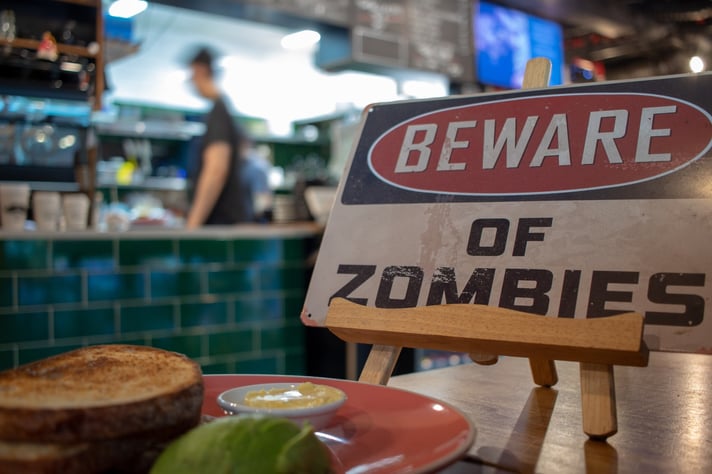 How to Raise Real Estate Leads from the Dead:
1. Call Them!
Keep it simple, silly! The most simple approach can often be the most effective. Checking in to see if they are still interested in buying or selling a home can lead to a transaction. Worse case scenario, they say no. The important thing is you need to re-open the lines of communication.
2. Send a Text Message
Not everybody will answer a phone call, even from people they know. They are more likely to, at minimum, read a text message. This gives you a better opportunity to get a response. Never play down the effectiveness of a simple text message. Even a "Happy Holidays" can lead to a conversation, and eventually a referral.
3. Connect on Social Media
While not everybody will accept a friend request from a stranger, they will be more than happy to accept a new follower on Instagram. Using PropertyPulse to invite them to your Facebook Business Page can also help continue to nurture your leads that might not be ready for a transaction in the near future.
4. Email Campaigns
Email campaigns are the best way to stay on somebody's radar. Drip campaigns are great for reminding prospects that you are the real estate agent that is ready to guide them through the home buying or selling process when they are ready. If you send a personalized email written by you, with their name in the email subject, they are more likely to open and respond to your email.
5. Send a Handwritten Note
You might not have everybody's physical address, but for those that you do a handwritten note can go a long way. What about the content of the handwritten note? Keep it the same as other means of communication. Just checking in, holiday greeting, are you still interested, and here is my contact information.
If you need an easier way to prevent these leads from going cold, why not keep them warm through social media? Z57's PropertyPulse can do just that, and automatically post to Facebook for you. Sign up for a free trial today, no credit card needed!
---
Click below for a FREE trial of our auto-poster tool.