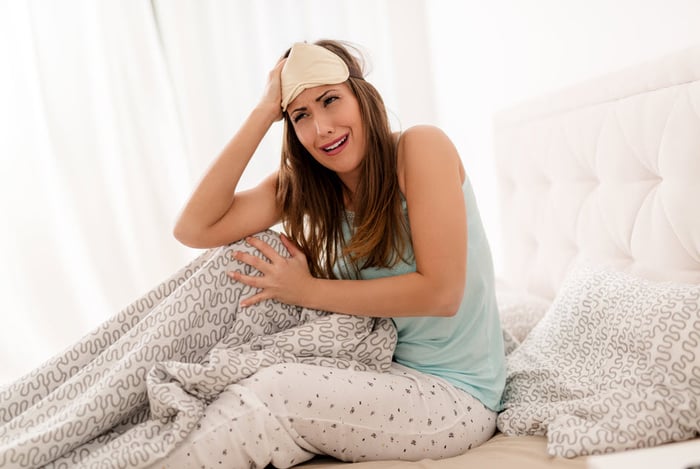 Having a good morning routine sets the tone for the rest of your day. Have you ever accidentally set your alarm for PM instead of AM and then the rest of your day is just off? Similar can happen if you don't have a balanced morning routine. The tone of your day is set the moment you wake up, so let's make every second count!
Here are some tips to help agents create a morning routine that will foster success:
1. Wake up early
Waking up early may seem like a bad idea, but consider this: if you were to wake up even 15 minutes earlier than you usually do, that's 15 minutes of extra time to not only help you wake up without being in a rush, but it is also extra time for you to prepare for your day. In order to feel rested when you wake up, be mindful of your sleep patterns. If you are trying to wake up during your REM cycle, you are going to feel unrested and probably grouchy… at least I am, so be mindful of your sleep patterns when you are scheduling your alarm for the day.
2. Eat breakfast
Breakfast is the most important meal of the day. As a real estate agent you are constantly on the go which means breakfast is a time for you to sit at your table and enjoy your food without being rushed. Help energize your body for the long day ahead and give yourself a good start to the day.
3. Burn some calories
Working out releases endorphins, and endorphins make you happy. Start your day off with a morning burn and get those happy chemicals flowing! Not only will you look and feel better about yourself, but you can also take comfort in knowing that after a long day, you can go home and relax instead of having to hit the gym. Additionally, working out in the morning will leave you feeling energized for the day so that you can kick some real estate industry butt!
4. Ask yourself this question
This might sound cheesy, but every morning you should be asking yourself this question: if today was your last day, would you be happy doing what you're about to do?" You should love what you do, and if you're not going to be happy spending your day the way that you are, then you need to change your career. If you wake up loving what you do, it won't feel like work.
5. Make a to-do list
Making a to-do list can help keep you organized throughout the day and make sure that each of your tasks are completed when they are supposed to be. You may think that you can remember everything, but nobody is perfect. Eliminate the stress and confusion and keep a list so that you can always stay on task.
Pro Tip: Plan to do your most challenging task first so that you can spend the rest of the day completing your easier tasks.
6. Be thankful!
Every day that you wake up is a gift. You never know when your final day will come so be thankful for everything that you have in your life. You may not always enjoy everything that you are put through or you may have a client that drives you crazy, but there are some real estate agents who aren't getting any business at all. No matter how hard things may seem, it could always be worse so keep that positive mindset and be thankful for what you have.
Each day is an opportunity to make a difference. As a real estate agent, it is important to make sure that you are on top of your game so that you can succeed. From the moment you wake up in the morning, set yourself up for success. Apply these tips to your real estate agent morning routine and start your day off the right way.
---
Is your morning routine on point but you still aren't generating enough leads? Z57 can help!