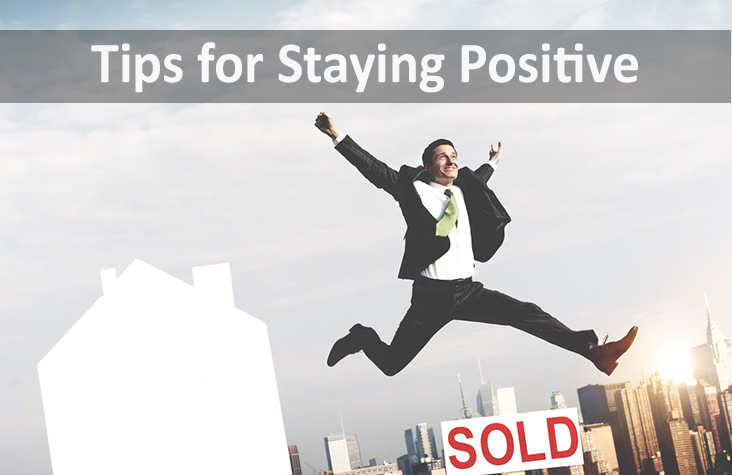 Remaining positive in light of constant negative news stories, frustrating phone calls, and the stress of daily life can be a challenge. It's one that you should notice, take a deep breath, and work to overcome when possible - your body will thank you for it!
Here are a few tips for bringing some positivity into your work/life balance.
Work Life
1. Focus on Current Clients
Sometimes we focus so hard on our lead acquisition that we forget to take a break and appreciate those clients we already do have. Keep in mind, the harder you work for your current clients, the more likely it is that you will get referrals.
2. Research New Information
Real estate is constantly changing, take some time to learn something new. Learning and feeling like you are accomplishing something can instantly add more confidence and boost morale.
3. Set Goals and Have a Plan of Action
Not only is goal setting important for your business, but it's important for your state of mind too! Figure out where you want to be with your business, then create an actionable plan to get you there.
We created the Business Plan download (and 4 bonus tools) to help agents do just that. You can get your copy below. It's free and there's no obligation.
Home Life
4. Get Plenty of Rest
While this is advice you likely get time and again, never underestimate the impact lack of sleep can have on your well-being.
5. Have Down Time When You Can
Your phone needs to be practically glued to you always, but when you are sitting down to eat or taking an hour to be with your family, try and remain present. Your calls will be ready and waiting for you when you come back.
6. Don't Look at Your Email Right Before Bed
This is a tough one. It's been proven that looking at your phone before bed can through off your body's natural sleep rhythm. Make a rule that you won't check your phone as you get into bed or before you go to sleep, and you should start sleeping more soundly. You can also utilize the setting on your smartphone that dims the screen before bed. The iPhone version is called Night Shift and can help stop your sleep disruption. There are also other various apps that can accomplish this for your laptop or phone as well.
Do you have any other go-to tricks or habits that help keep the stress of work out of your day-to-day life?