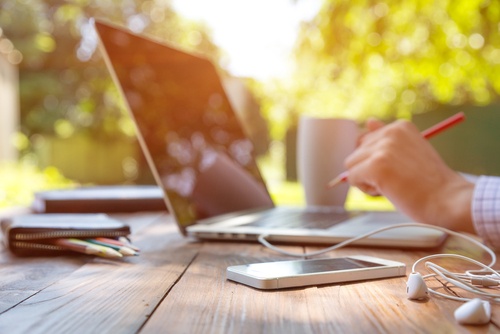 Real estate agents are always looking for new ways to attract leads. One of the easiest ways to do so is by blogging. Blogging allows you to establish yourself as an industry authority and helps you stand out in a crowd.

Here are 5 Real Estate blogging tips to help you generate more leads:
Content
The most important thing you can do as a blogger is to write about content you are interested in. If you are writing about content you care about, it will end up being a better blog for your readers because they too will be able to sense your excitement within the blog. If you are an avid DIY craftsman, share your experiences. Maybe you are a food connoisseur and you have some favorite restaurants in town. The purpose of your blog should always be to provide information to your readers that they may not get somewhere else.
Structure
All of your blogs should have some sort of structure to them. Perhaps your blogs follow a specific format. Stick to it through all of your blogs so you are able to brand yourself as a blogger. Maybe all of your blogs share helpful tips for your clients. Whatever the case may be, consistency is going to be your key to success.
Personality
Please do not write like you are a robot! Not only will your blog end up being boring and full of choppy sentences, but your blog will also fail to interest people. Your goal is to entice people with your writing style so that they want to continue reading your blog, and maybe even read some other posts you've written.
Length
Don't write too much. You are now a business professional so there is no need to keep track of your word count. If you feel obligated to make your blog a certain length, you may end up rambling or repeating yourself - neither of which are going to help you. Keep it short and sweet if necessary.
Title
Be creative! Your title is going to be the first thing to catch your reader's attention so make that first impression count.
There are plenty of real estate agents that have a blog, but the key is to use real estate blogging to help yourself stand out from the crowd. Are you up for the challenge?
---
Are your blogs failing to make it onto your social media pages because you don't have time? We can help!