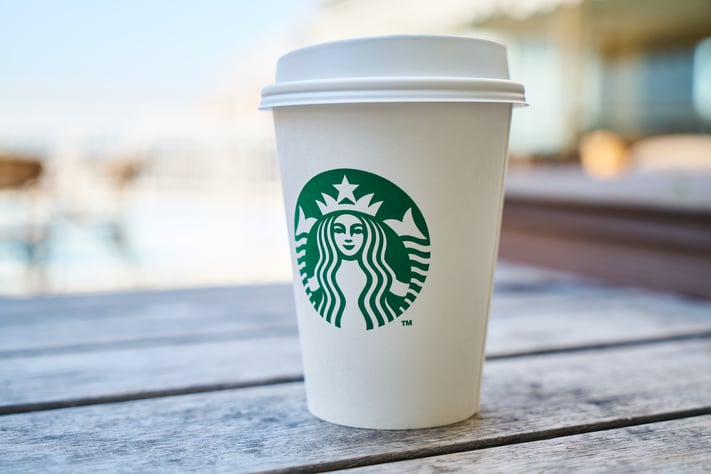 In this article, I will explain branding and the benefits of defining your brand in relation to real estate marketing.
This is the first article of a Real Estate Brand Positioning series that will help you understand branding and provide information that you can use to define your own brand. During this series, you'll learn branding along with its benefits, what brand positioning is, the social penetration theory, how to apply the social penetration theory to brand positioning, and three tools to help you define your branding.
Why Branding Matters to Real Estate Agents
Brands are incredibly powerful in our capitalistic society. Companies with excellent branding can sell a $5 black t-shirt for $280, it can compel consumers to camp out in front of stores to acquire the newest product, and it can retain customers – even after a disaster. Brands also have the ability to elicit strong nostalgic memories, they help consumers define their identity, and create social groups. Does the Disney logo remind you of your childhood? Yes. Do families identify themselves as Twizzlers or Red Vines? Yes. Do Harley motorcyclists ride with Kawasaki motorcyclist? No. All of these are the result of excellent branding.
1. So…What is a Brand?
According to the American Marketing Association, "A brand is a name, term, design, symbol or any other feature that identifies one seller's good or service as distinct from those of other sellers." I believe this definition is correct but its not the best definition. In addition to the features listed above, I believe a brand also includes your messaging (how you communicate with your audience – via social media posts, commercials, email campaigns, your content, etc.), how a consumer relates to you, your story, and your personality.
As a real estate agent, your personality will determine your brand because it will naturally reflect in your marketing communications, messaging, content, relationship with consumers, your story, and business style. Since your personality will play a major role, you must be transparent and true to yourself when defining your brand. If your brand, messaging and personality aren't aligned, it will cause dissonance with your clients that will permeate throughout the rest of your real estate business.
If you're funny, be funny! If you're quirky, be quirky! Be true to yourself and reflect that in your marketing communications. Then you'll attract consumers that are similar to you and resonate with your personality. These consumers will be more likely to do business with you and you'll keep these clients because similar personalities also have similar interests - it's much easier to maintain a long-term relationship when there are common interests. So don't be ashamed to be you. Include your personality in marketing communications and align your messages with your brand.
If you're not sure how to make your personality into a brand, you can start off by writing down your core values. What is most important to you? What do you value? For agents, it could be helping members in your community, helping people find their dream home, constantly improving yourself, getting the best deal at the lost cost, building long-term relationships, educating real estate clients so they make informed decisions, etc.
If you're having difficulty defining your core values, start by writing down your mission statement. Why are you an agent? Whats your purpose? What do you do differently than other agents? Which target audience do you want to appeal?
Once you've defined your core values and your mission statement, you can start thinking about your brand. We'll get into different tools that will help you define your brand in a later article, Three Tools to Help You Define Your Branding
2. Branding Case Study
Let's use Colgate as an example of misaligned branding. Colgate is well known for their toothpaste. However, in 1982 they launched a line of frozen food products called Kitchen Entrees. Completely misaligned with their toothpaste brand, the product failed.
One can argue these are complementary goods because consumers that eat also brush their teeth. In fact, this was probably in their pitch. This is true, but a true complementary good will enhance both products when combined.
If Colgate wanted to penetrate the food market, it would've been a better to start off with a Colgate gum that "Keeps teeth clean even after you've brushed" or "Keep your breath Colgate fresh all day!" The gum enhances the purpose of toothpaste and vice versa. A minty fresh gum that cleans teeth after eating and keeps your breath fresh would be aligned with their brand and their purpose.
3. Why Branding is Important
A brand is really good at doing two things: Influence consumer choice and build relationships with consumers. Successful branding makes it easier for consumers to differentiate between you and your competitors. Your strengths, benefits, and process for solving the consumer's problem is also apparent. When consumers trusts your brand, it reduces the barrier to entry, purchase risk, and time/energy needed to convert them into a client. When it comes to building relationships, branding increases loyalty, repeat purchases, word of mouth, and emotional engagement. All of these are possible when your core values and identities reflect in your marketing communication.
Does your brand align with your marketing communication? Have you defined your core values and mission statement? If you haven't there may be a disconnect between your marketing and ability to convert leads into clients. Take a step back and reflect on your true self. Then include that into your processes, email campaigns, social media posts, and other marketing communications.
---
Ready to start growing your social media presence?

Request a FREE DEMO to see how Z57 can help you grow your business.