Do you desire to build authentic relationships online, but you don't have the time to create content for social media? That is absolutely no problem! It is possible to use Facebook without having to post to your own wall.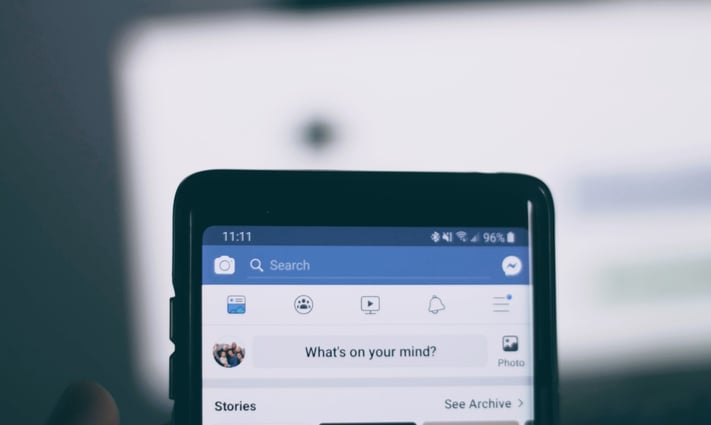 We wouldn't recommend abstaining from updating your Facebook page, because you still want to keep the appearance that you are still in business. However, here are a few tactics that might only take 5 minutes to do.
How to Use Facebook Without Posting
Update Your Profile Picture or Cover Image
Keep your Facebook profile fresh by updating a new profile picture or cover image every couple of months. You also have the option to set a temporary profile photo. What's neat is that this automatically creates a post and is fed to the timeline. This is an easy visual way to tell your sphere of influence "I'm still here!".
Re-Share Content
You can stride through Facebook without ever creating original content by sharing other people's content. By using the in-app sharing functionality on most posts, you can share somebody else's post to your own page! This works great for photos, videos, and articles that your real estate audience would benefit from. Side note: never download and repost content as there is copyright attached to it - you can safely use the "share" button within each platform though.
Tag People in Comments
An easy way to start a conversation with somebody is by tagging them in a post. Perhaps there is a post about money-saving back to school tips, and you know one of your past clients has children going back to school soon - tag them in the comments! Start by typing "@" and then their name.
Comment on Other People's Posts
Be active and outspoken in the community you work and live in! Participating in healthy discussion can help spread brand awareness when you voice your opinion or advice on somebody else's post. You can reply to comments within the comments section to engage strangers that can possibly lead to a referral.
Direct Messages have quickly overtaken the functionality of text messages and emails. With most social media platforms, you can send messages directly to users. Don't make the faux paus of selling a service on the first message, but take a genuine interest in asking questions about a recent post or building a relationship.
Be Active in Facebook Groups
A great way to establish your expertise with a community, is to build it with an already-existing community. You can always build a community from the ground up, but there are plenty of Facebook Groups out there where you can connect with people within your range of interests easily. It does not have to be real estate related, but should at least be local. Friendships online can turn into friendships in real life, which then turn into real estate referrals.
Additionally you can also subscribe to a service that automatically posts real estate content to your Facebook business page.
---
If you want somebody to automatically post to Facebook for you, click below. It's FREE!