The most common misconception is that posting a photo to social media gives fair use rights. This is not the case. And the same applies to images you find from a google search. This guide will help you avoid receiving an invoice from a photographer you used a photo of.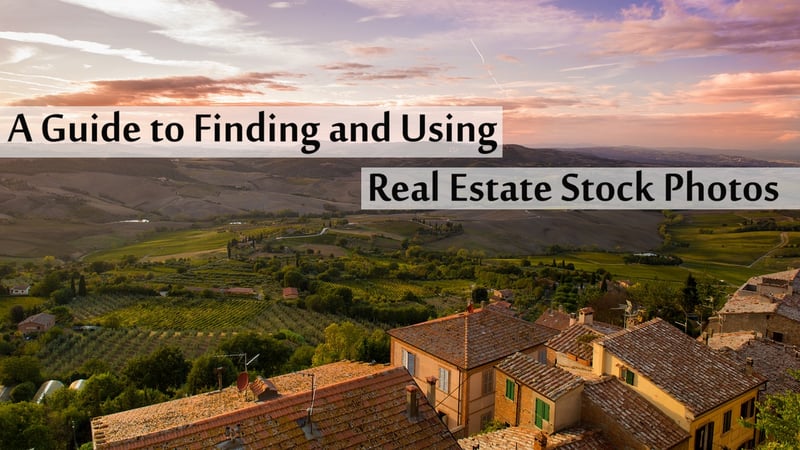 Let us just jump directly into the guide. This will answer the questions in the title of this article:
Where Do I Find Real Estate Stock Photos? And How Do I Use Them?
1. Royalty Free Sites
There are a few royalty free sites to use:
2 Choose Images that "Pop!"
When you write a blog or create graphics for your business card, you need to choose something that is attractive to the eye. It will be competing with a great amount of visual clutter. Blog thumbnails will be lost in a stream of the newsfeed if the image does not stop a user's scroll. You don't want your business card to be thrown away or not be remembered because it had generic imagery. Choose something that will pop out at you, and can be recognized from a distance. This is design basics 101.
3. Add the Appropriate Text on Top of It
The text on top of the image should be legible. If you don't know how to do this, we would suggest hiring an expert or using an app that will add a border to your fonts.The text itself should also give real estate prospects a reason to want to dig further into what your business card, or open house flyer, or blog post. Add a call to action for more effective conversion of clicks to leads.
4. Know Your Purpose and Audience
If you are trying to appeal to first time home buyers, the correct combination of an affordable looking home with text about being able to afford a home is a good example. For home sellers, text about raising the value of their home with simple home improvements will greatly capture their interest.
If you would like to continue to receive more tips about how to utilize technology for your real estate business, or simple marketing tips...consider subscribing to our blog!
---
We also have a free social posting tool for you to try, with captivating relevant images! Click below!