Being in the real estate industry is expensive. There are so many costs associated with just keeping the lights on...your website, your business cards, your business attire, car mileage, MLS fees...Why can't agents just be given free resources and then pay more later if they are seeing a good return?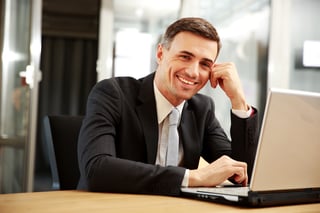 Let us round up a few free real estate resources that you can utilize shall we? We have compiled this list from suggestions of your fellow agents. These are the resources they have been raving about...and with them being free, it wouldn't hurt to give them a try. Some items on this list might include premium paid options, but remember these companies need to keep their lights on too. If you like them, consider utilizing them.
Free Real Estate Resources
Break Through Broker
http://www.breakthroughbroker.com
This service was founded by real estate agents for real estate agents. They give you so many good resources such as tutorials, plans, tools, and strategies. Need a flyer for your new listing? This is something they offer...for FREE. In order for them to thrive as a company, they offer consultation and printing services that you can choose to use at your discretion.
Realtors Property Resource (RPR)
This is technically FREE, because this is included in your dues to the NAR. Instead of going to multiple websites to look up census information, school reports, distressed information, flood zones, etc...this is a website you can use to get your home buyers a little more information on the property they are interested in.
Z57 Blog
This blog you are reading right now will have posts about everything you will really need in Real Estate. We would recommend subscribing because we cover everything from Real Estate Marketing, Social Media Marketing, Lead Generation, and Tech Tips.
ListReports
https://welcome.listreports.com/
100% free for real estate agents. They make money by charging lenders. This is similar to Breakthrough Broker, because they will offer you different types of marketing materials including infographics, flyers, postcards, banners, sign riders, etc.
PropertyPulse Autoposter
http://go.z57.com/free-trial-social-auto-poster-sellers
We offer a 30-day free trial of our flagship program, with no obligation or credit card required. What does this trial do? It saves you time by automatically posting engaging community and real estate related content to help cultivate your audience into leads!