When will it ever stop? The tiny little tasks fall from the sky like leaves from trees. They are raked up into big overwhelming piles. You need to organize that big mound into tiny collections of similar-shaped leafs to stay afloat. Do you do it yourself? Or is it time to ask for help?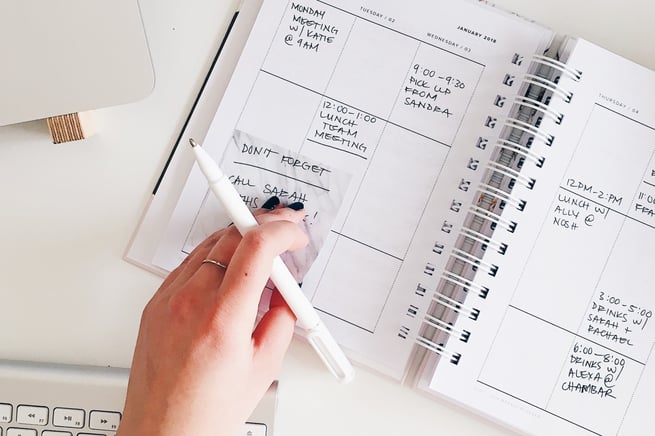 What Should Real Estate Assistants Do For You?
Take Phone Calls
Sometimes you may too busy to make calls. If you are hiring an unlicensed assistant, you'll need to check with local and state regulations to know what they can or cannot do. Follow up, fielding sales calls, and setting appointments should be perfectly within the realm of what an assistant can do.
Social Media
Maintaining a social media presence for your real estate business means you need to be online for all of your free time. Do you really want to be bogged down by responding to comments, creating content, and actively listening to the noise in the social media landscape? More importantly, do you hyave time do so?
Emails
If you expect your emails to be responded to within 24 hours, wouldn't you want to provide better response rates for your real estate leads, prospects, and clients? It's hard to do this while you are out in the field. The "Sent from my iPhone" email signature doesn't help much either. An assistant can alleiviate many of the troubles for you.
Analyze Data
Let's be honest, are you doing an analysis of your business and marketing efforts on a monthly basis, at minimum? If not, you need to know what is working for you and what needs improvement. Asking an assistant to create reports for you on a monthly or weekly basis can help direct your business in the right direction.
Create Marketing Materials
Composing emails, designing flyers, creating graphics is something you can theoretically do. With everything that is on your plate, it might not be the most feasible option. You can ask an assistant to create your listing flyers and mail them out for you. This will save you a few hours of manual labor.
Other Responsibilities
Being a real estate agent is a very predictable job - said no one ever. There will be wrenches thrown into your plan that can be remedied easily if you have another person on your team.
If it's not in your budget to hire an assistant, you can also leverage automation. For example, Z57's PropertyPulse platform can do what many real estate assistants do. Some of our clients even utilize an assistant to manage their accounts! Do you need us to take some of the work from your shoulders? Click below!
---
Click below for a FREE trial of our auto-poster tool.