It's so easy to join a social media network and set up your own platform. Just about anybody can make a Facebook page. The difficulty lies within taking the correct approach that helps you build relationships and generate real estate leads with people you have yet to meet in real life.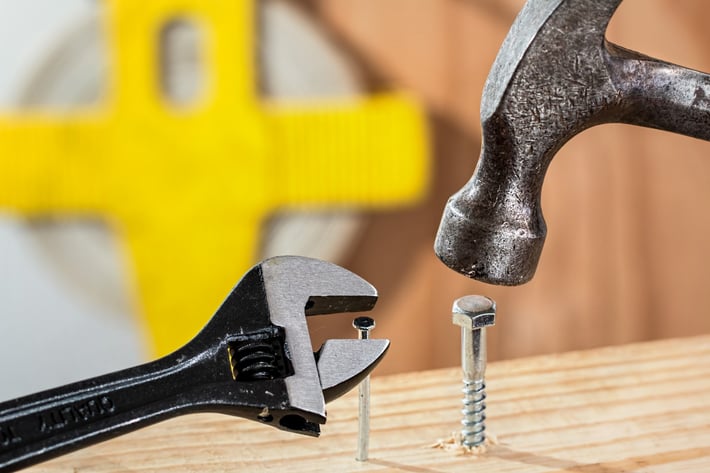 Social media platforms have taken over the internet. There are more than 20 platforms available now that help not only large businesses, like Century21 or RE/MAX, but small ones, like single agent businesses, to promote their brands on the online. Let's start by saying that just because there are multiple platforms, this doesn't mean that your real estate business needs to be on every single one of them. It is important to keep your target audience in mind and figure out which platforms work best for your business. Whether your audience is on Facebook, Twitter, LinkedIn, Instagram, Tumblr, YouTube, Pinterest, TikTok or any of the other platforms, the dos and don'ts remain the same.
Here are 6 practices all real estate agents should avoid doing on social media:
Skipping the plan (SMART goals)
It is imperative that you have a plan for your real estate business. It might seem silly at times, but use SMART goals:
S - specific
M - measurable
A - achievable
R - realistic
T - time-bound
If you don't have a plan, or goals, your social media platforms are not going to help your business.
Being dishonest
Real estate is largely a referral based business which means that honesty is ALWAYS the best policy. If you are dishonest with your fans, you won't be building their trust and therefore your business is going to suffer. Social media is not just about popularity. If you have to fib or mislead people to increase a vanity metric like number of followers, then they probably aren't worth it in the long run. Remember, quality is more important than quantity.
Spam - over promoting yourself and your business
Spam is no longer only a term that we relate to unwanted or annoying emails. Social spamming is sending unsolicited sales pitches via direct message, or on individual profiles. It also includes posting too many business related posts. Your Facebook posts should not be 100% advertisements. It should be a mix of real estate and community related content. If you really want those real estate seller leads, use Facebook's ad manager.
Being inappropriate
You are a business professional and your social pages should reflect you in a professional and appropriate image at all times. Of course you can be a fun and personal too. However, you should never have vulgar, obnoxious or confrontational posts. As an agent, you are in a very competitive business, but under no circumstance should you bad mouth a competitor or vent about your personal life.
Ignoring/neglecting your fans/followers
The purpose of your accounts is to engage with current clients and prospective clients. If you aren't actively engaging with your fans or followers, then your profiles aren't helping your business. Signing up for a Facebook page won't bring you business - your interactions with the community of potential buyers and sellers will.
There are many ways to use social media, but the best practices are the same. If you are able to avoid these activities on your accounts, you will be able to create an ever-growing following that wants to engage with you.
---
See how Z57 can help you turn your Facebook Fans into leads!