How to Keep Yourself Motivated in 2014
It's a typical pattern... the year comes to a close, you re-evaluate all the things you accomplished (or didn't accomplish) throughout the year - then you make plans to accomplish tons of great things the next year. Even if you're not a big time new years resolution maker, you likely use the new year as an opportunity to regroup and ramp up your motivation to succeed. So now it's been a few weeks and we're making our way through February - how does it feel? Are you still hanging in there or are you faltering? Today I've got some great tips for you on how to stay motivated beyond the new year.
1. Remember the why.


Really focus on the rewarding elements of your career and take some time to reflect back on why you chose to go into real estate. You could even make a list of all the cool things you get to do and experience as an agent. Rediscovering passions for your work that you haven't recently thought about on a daily basis is a great way to put a little pep in your step!
2. Learn to leverage your mornings.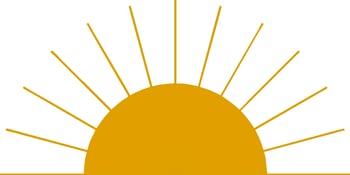 Caveat - I am not a morning person... but I find that when I take the time to get up a little early and do something for myself before I dive into work, it really makes a big difference in my day. Do some yoga, enjoy your coffee and read the paper, listen to your favorite music... Whatever it is that makes you happy - commit to making the time to do it. When you start the day with a positive attitude, you're much more likely to have the good feelings follow you throughout the day.
3. Constantly think of ways to improve.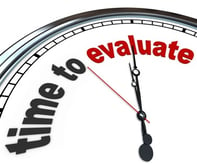 Plan out some strategy time in your weekly agenda and you'll be amazed at how quickly a little evaluation and analysis can help you discover easy ways to save time or generate better results.
Think of ways to improve your daily process, your marketing strategy or your lead nurturing and follow-up. There's low hanging fruit out there - go get it! Want guidance?
Attend a free webinar
or call us at 800-899-8148 and we'll walk you through it.
4. Reward yourself for a job well done.



We are all so connected to work these days... with smartphones constantly notifying us of new emails and calendar appointments, work is demanding of your time whether you're "on the clock" or not.

With that type of mentality, it's really easy to work work work and never give yourself any kudos for a job well done. Make sure that when you close on a house or hit your business goals for the quarter, you take a moment to step back and celebrate before jumping into the next thing. Even if you just treat yourself to a coffee and take a few minutes to read a book or meet up with a friend for dinner, acknowledging your successes will go a long way to keep you motivated when there's not enough hours in the day.

Hopefully these tips will help you stay motivated in 2014!


---
If you'd like to get a head start on your marketing plan for next year, give is a call: