The beginning of a new agent's career will put a person's character to test. With an abundance of agents, the real estate industry is the superlative of a competitive industry. To stay on the path towards success, you need to maintain a healthy and positive mindset that will keep you focused on your goals and reduce negative distractions. A weak mindset is the reason, "87% of all agents fail in real estate" - according to Tom Ferry. Will you be part of the 87% who fail or the 13% who thrive?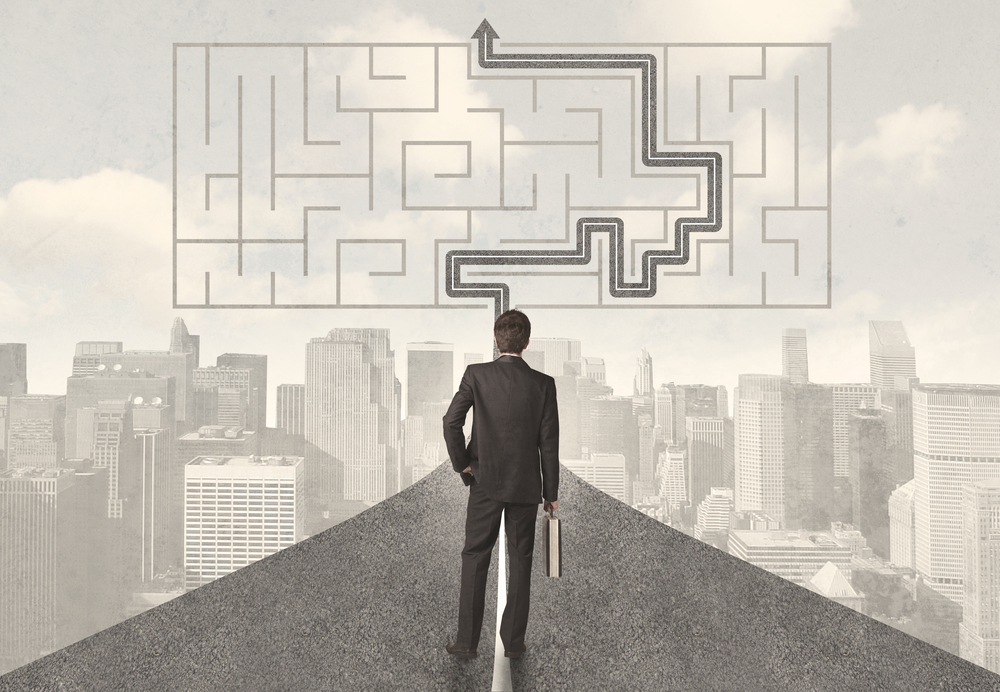 In this article, I will list the 10 real estate golden rules for new agents. These rules will help new agents stay focused on the goals, maintain a positive mindset, and recommend best practices that will contribute to their success.
1. A New Agent's Only Boss is Their Schedule

Does an event count if it's not in your schedule? No. To be a successful agent, you need to maintain a clean, organized, and up-to-date schedule. Successful agents live by their schedule and unsuccessful agents don't.
2. Every New Agent Makes Mistakes
Everyone makes mistakes and so will you. Mistakes are inevitable but they can provide valuable lessons that are crucial for your development. Don't beat yourself up or obsess about the situation in your head when you make a mistake - that will only increase your stress. Own your mistake, reflect on what went wrong, accept the situation, learn from your experience, and move on.
3. Tough Times? Remember Why You Become a Real Estate Agent
Most agents fail because they quit too early. If you ever feel like ending your real estate career, remember the reasons you started real estate in the first place. The attractive aspects that motivated you to attend classes, pay fees, and take exams will also push you to stay on your career path.
4. New Agent's Need to Focus on Facets They Can Control
You can't control everything - no matter how hard you try. Try not to obsess or stress about facets you cannot control. Instead, focus on what you can control like your attitude, how you spend your time, and your reaction.
5. Notify Your Network that You'll Be a New Agent Soon
The day your real estate courses start is the day you start telling everyone that you will be a licensed agent soon. Planning ahead will help you maintain constant growth in your real estate career. You warm up your network for potential leads by notifying them that you'll be a new agent soon. When the time comes and you become an agent, these warm leads will be further down your funnel than if you started telling them months later. Think ahead, plan, and give yourself a head start to keep your momentum going.
6. New Agents Should Find a Great Mentor
Having an experienced agent take you under their wing is the ideal path for career growth in the real estate industry. This is an in-person coach who allows you to, not only shadow them in action, but also receive personal advice and critique. They can teach you more than the sales and marketing aspects of business, including finance management and entrepreneurial advice.
7. For New Agents, Your Broker is Like Your Coach.
If your broker doesn't guide, help, or provide resources – you need to find a better broker. Learn about the 5 Factors to Consider when Selecting a Brokerage.
8. New Agents Should Avoid Buying Leads
If you're starting your real estate career, odds are, you do not have experience, brand recognition, or past clients to leverage when converting complete strangers into clients. That's the reason purchasing leads that you have no connection with is waste of money. Work your sphere of influence and build off the relationships you've made throughout your life. Your money is better spent in a different aspect of your business rather than buying leads that may not convert.
9. New Agents Should Avoid Negative People
Your life as a new agent can be stressful – negative people will make enhance that stress. To keep a positive outlook, avoid negative people in your life and surround yourself with positive, like-minded individuals. It's natural for humans to adopt tendencies from the people encompass them, make sure you adopt positive habits instead of toxic ones.
10. New Agents Can Learn from Everyone
Everyone has an idea, strategy, or best practice they can share with you. Keeping this mindset will not only help you discover new ideas, but it will also help you network and build relationships. Keep an open mind and listen. You never know where your next life changing conversation will occur - these conversations and lessons can be pivotal to your success.
New real estate agents that follow these 10 real estate golden rules will create more opportunities for themselves versus ones that don't. They're more likely adapt, grow, and succeed in the real estate industry because these rules have been popularized by agents who have succeeded and failed in their first 5 years in the business. Learn from their mistakes and follow these rules on your real estate journey.
---