Instagram was purchased by Facebook for $1,000,000,000. And now social media marketers are saying that Instagram is the new Facebook. This guide is the pre-requisite for a series of guides for our Instagram for Real Estate Agents.
The Basics of Instagram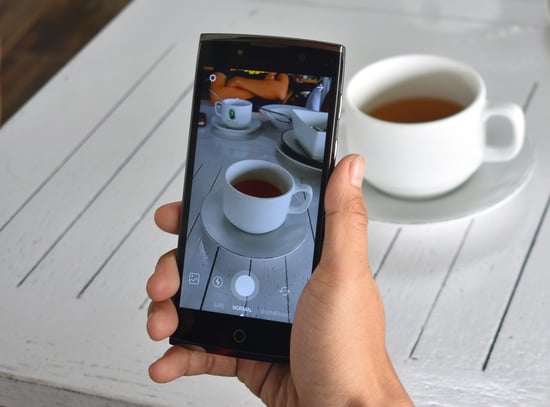 Niche
If you look at any successful Instagram account in any industry, you will notice that there is a recurring theme in the images being used. The themes of the images is chosen to attract certain demographics. Users will follow these accounts because they genuinely enjoy the content that these businesses are creating. Consumers and home shoppers will look at what your overall feed looks like before deciding whether or not to hit that "follow" button. They are more likely to follow you if you are posting similar photos in terms of theme, type, and quality because they can assume you will post similar images in the future.
Examples of themes that real estate agents can use are:
Real estate photography
Places of interest
Behind the scenes
Inspirational / Motivational quotes
If you are just starting out, we would recommend choosing only one theme. If you choose pictures of homes, you should stick to pictures of homes. Otherwise, that selfie you just posted will #BreakTheFeed and can cause people to turn away or even unfollow your account.
Your Bio
Your bio should complement your feed's overall theme. Make it short, fun, and straight to the point. "I'm a Real Estate Agent in Orange County, CA who loves surfing. Curious about what homes are selling for? Visit my website" is a good example.
Be sure to include your website link in your bio as well. This is the only link Instagram will allow you. Links in image descriptions will not work, and will only generate traffic from a very motivated minority. Instead you will want to direct followers to "click the link in my bio for more information" if your goal of a particular post is to get potential home buyer or home seller leads to your website.
Image Quality
Large megapixels and equipment are not necessary when it comes to taking good pictures. However, if you are going to post photos on a photo sharing app, you should only post your best ones. Think of your Instagram account as a magazine that you are purposefully curating. There will be pictures of similar quality throughout the pages of a magazine.
You can make your photos more presentable by editing them in apps such as VSCO or Snapspeed.
Consistency
You will hear this often when it comes to almost anything real estate related. The key to success is consistency. Stick to a regular posting regimen. If you had an amazing day for visual content, schedule those photos to be posted later instead of posting it all at once. This will help you not be overwhelmed with the task of content creation.
One open house can result in multiple images to use throughout the month: Front of the home, the kitchen, the bedroom, cookies in the living room, people you have met, people who have won the giveaway for attending your open house.
There are no posting-automation apps for Instagram like there are for Facebook, so you will need to commit to a regular posting schedule.
Engagement
An easy mistake to make on social media, is forgetting about the "social" aspect of it. You will want to make sure you are actively engaging with people you identify as potential customers or potential influencers. Influencers can be defined as people with a loyal following that align with your ideal customer. The people you engage with might not be ready to buy a home at this moment, but they might know people who are! They also may be ready to buy a home over the next few months or years. Be sure to engage with these people!
There are several ways to find people to engage with:
Look through feeds of popular hashtags in your area
Look through your geolocation in the "Explore" tab
See who is commenting/liking your competitor's photos
Interact with people who comment/like/follow you
Tag people or businesses that are in the pictures you post
Always be sure to be authentic and genuine with your interactions. The job of social media in your real estate business is to nurture potential clients until they are ready to buy a home. You can't convince somebody that they need to buy a home, but you can influence them to use you as their agent when they are ready to.
Related Articles on Instagram
---
Too busy to handle your social media presence? Learn how we can do it for you.