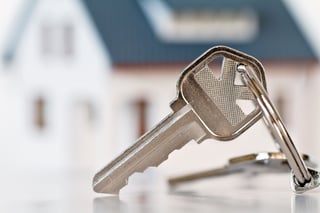 Let's face it, we love seller leads but the potential pre-show chaos? Not so much. To help combat this last minute stress, we've put together the top items you should have on your checklist prior to placing a client's home on the market.
We've also created a free Seller's Guide for you to share with your leads. It's fully customizable and can be used as a leave-behind after your listing presentation or as a lead generation tool in your next email marketing campaign.

1. Declutter
When selling a home, you always want to make it look as spacious as possible. Just the slightest bit of clutter can completely derail these efforts however. Nothing is more frustrating than arriving at a listing to show potential buyers and finding that the house has miraculously been dusted in clutter once again.
To keep this from happening, it's important to talk to your sellers about the need to keep the house show-ready while it is on the market.
2. Make Sure All Improvements are Complete
In the initial stage of readying the home for sale, you made your preliminary assessment and suggested improvements for getting the highest possible price. It's amazing how far a can of paint can go! Take a moment to go back through your list and be sure all of your suggested improvements have been completed.
3. Create an Enticing Atmosphere
Naturally you want to entice potential buyers to live in the house and achieving this can be as easy as baking cookies, adding plants or even lighting a great-smelling candle. Make sure plenty of light is filtering through the windows and that the home is welcoming and staged correctly to make the buyers simply want to move in that day!
4. Discuss the Importance of Getting the Seller Out During Showings
When a home is on the market, it's stressful for the sellers. They need to be able to leave the house on a moments notice in order to show the property. Make sure that your sellers expectations are set ahead of time. Remind them that the house must always be kept clean and ready and that they must have a plan for leaving during showings.
5. Boost Curb Appeal
The first impression for potential buyers is formed the moment they pull up to the house. Check that nothing is left out in the yard, the garage door is closed and that the landscaping is neat and tidy.
Once you have completed all the items on the checklist and reviewed expectations with your seller, you are ready to start booking those showings! If you want to get more exposure to your listings, PropertyPulse automatically populates your MLS listings to your website and/or social media accounts.
Want to see how it works? Sign up for your free trial today!