It's hard to believe that 21 years ago, Z57 first opened our doors. It's hard to believe that we are older than Facebook by about 5 years. Being in this business for so long, we certainly understand the journey an internet user takes to get from a browser to a showing. The fault in the approach for some real estate agents is assuming only people ready for a showing are worth spending any time on...and this is where Z57 clients excel at converting Facebook fans to real estate leads to clients...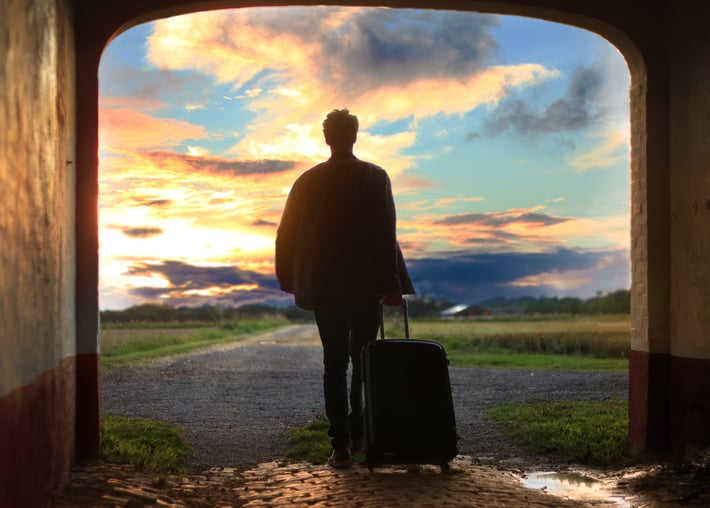 With online marketing, the goal is to get a user to your real estate website and fill out a form to become a lead. This same goal does not apply to social media marketing however. Social media is one of the vehicles that can drive traffic to your website. It's like a brick and mortar store showcasing their inventory on Instagram until a follower finally decides to get off their phone and walk through their door.
Here are the 5 Different Stages of Facebook Users in the Home Buying Process
1. Casual User
Everybody starts here. Nobody goes onto Facebook to be advertised to. They go on Facebook to scroll through posts from their friends and families. Sometimes those posts will be shared from Facebook Pages.
2. Engaged User
An engaged user is a person that likes or comment on one of your posts. It's easy to enage your fans, but if you want to expand the reach of your posts you want to create content that fans will want to share. When a fan shares a post to their wall, casual users can become engaged users depending on the content. For example, a fan sharing an infographic on the benefits of home ownership can warrant more likes and shares of that post.
3. Follower
Once a user is engaged, they are not a real estate lead yet. If you personally connect with an engaged user by sending them a message or responding to a comment, they are more likely to click that "Like" button on your page and become a follower. A follower will then receive your posts in their Facebook news feed.
4. Engaged Follower
Just because they clicked "like" doesn't mean they are ready to buy a home. Some people might stick in the "Follower" phase and not pay attention to your content after following your page. You need to engage your Facebook audience with social media posts that spark conversation. You also need to practice good habits with including your website URL in your Facebook posts. An engaged follower is more likely to "click the link in the bio" to find out more information about your services.
5. Real Estate Lead
After an engaged follower visits your real estate website and gives you their information, you are golden! They might even give it to you personally through a direct message. At this point, you will want to nurture your leads through consistent follow up in order to convert them into a real estate client! Do keep in mind, real estate leads have their own separate journey and should be followed up with as individuals. Some might be just starting their home search, and some be ready to see homes right now. By generating leads from social media, you have more insider knowledge of what point of the home buying process they might be in.
Now it's time to shamelessly plug our Facebook Auto-poster Free Trial! Click below to make the best decision of your life, and let us take care of your Facebook posts for a week or two.
---
Use this e-book as a guide to move users from a "Like" to a "Lead"!