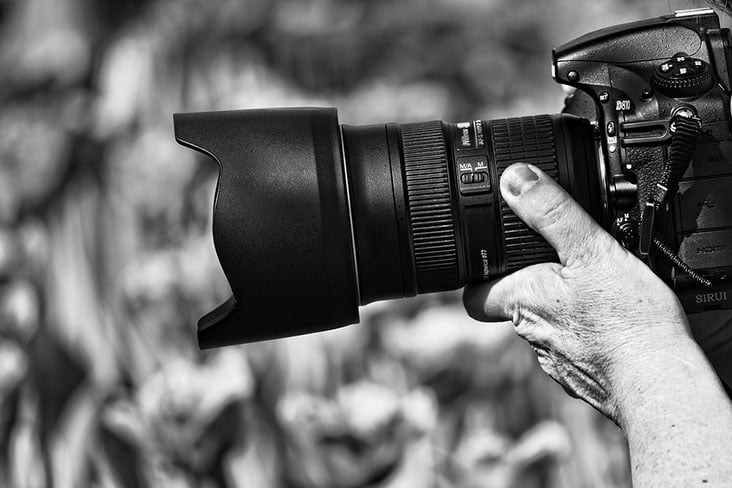 Being a fantastic real estate agent doesn't necessarily guarantee you'll be a fantastic photographer...even if you have a high-quality camera. You've likely seen examples of listing photography that's gone array. Knowing your strengths and weakness is an important part of managing your business effectively and there's no shame in disqualifying yourself as a photographer! Consider this, homes with professional photographer can sell for $19,000 more than homes with amateur photography!
Follow these tips for choosing the right real estate photographer
1. Remember, You Often Get What You Pay For
There's nothing wrong with doing price comparisons, in fact, you should to make sure you are getting the right price but keep in mind the average cost for a real estate photographer is between $110 and $300 per shoot without video. If you are hiring someone based solely on what they are charging, it's likely you'll be disappointed in the results.
Knowing the range will help you manage expectations when interviewing and deciding on a photographer. Photographers who have more skill and experience in their field will tend to charge more, however, the finished product may be more on par with what you had envisioned.
2. Choose Someone Who Understands the Real Estate Market
A photographer may be extremely skilled in weddings or parties, but if they have little experience shooting homes, you aren't going to get the best possible work. Photographers with an understanding of real estate know how to get the best angles and best shots for the space.
Also consider the type of home you are shooting, if the agent does have real estate experience, do they have experience with the type of property you are shooting? For example, if you are shooting luxury homes, do they have experience with this? Surprisingly, the type, and not just the generalized industry, can make a difference as well.
3. Look for Rookie Indicators in Portfolio work
Of course you'll want to see the photographer's previous work to get an idea of what you can expect if you hire them. Keep in mind there are many different indicators you might see in their portfolio that show they are either a newer photographer or have little experience with real estate photography.
For example, if the image is vertical, it should look completely vertical. Shots shouldn't be angled from the bottom to the top or look skewed in any way. Another indicator of quality is the shadows in the images. Are they harsh, dark, or make it difficult to see detail? And finally look at the focal points. Are they interesting? Do they show a more realistic view than you would shoot forward facing with an iPhone? Focal point needs to be more than simply the photographer standing in the doorway and taking a photo straight forward.
4. Meet in Person
Unlike when someone hires a special event photographer and only sees them for one occasion, this is someone you'll be working with frequently (considering they do a great job for you). This is all the more reason you'll want to meet in person. Also, be sure to note other communication cues like how quickly they return a phone call, text, or email. You want to work with someone who is responsive and returns communication promptly.
5. Do They Have Drone Photography?
This is entirely dependent on your own personal needs, but if you are looking for drone photography you'll need to find someone who specializes in this as well.
It's important to work with those who know the real estate industry and when it comes to real estate marketing, that's us! Want to find out how we can help you build your business? Request a demo today!