Developing an effective social media campaign that includes Twitter requires understanding Twitter hashtags, which play a crucial role in getting your message out to more people. Many real estate web development companies include keyword selections that already have the hashtag added, a sign of how important understanding hashtags have become.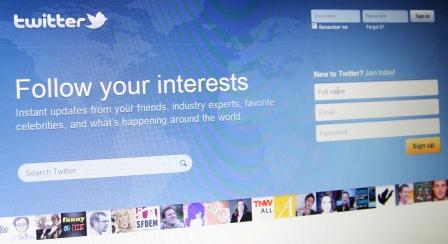 What is a Twitter Hashtag?
Understanding hashtags on Twitter begins with a clear definition of a hashtag. A hashtag, the symbol used for numbers (#), is used to group posts that contain the same search term. For example, a tweet with #newlisting is grouped with any other post with the same keyword term (in this case, "newlisting." This makes it easier to search using Twitter's search function and enables users to access tweets from people who are not in their list of followers.
How Do Twitter Hashtags Work?
Hashtags are similar to a file folder. Hashtag posts with the same wording get "filed" together in one group (or folder). When someone searches that keyword string, the "file" opens and reveals all the tweets that contain the keyword. This enables users to view posts about similar subjects from hundreds, even thousands, of other users, even though most of those other users are not in the same circle of followers. Understanding hashtags also includes the etiquette for using them. Do not use hashtags to link unrelated posts in an effort to get your tweet to stand out. In addition, Z57 suggests that you not hashtag every tweet, because doing so could be considered spam. Instead, apply hashtags selectively to posts that you want to stand out.
Why Should You Use Hashtags
Understanding hashtags enables real estate agents to reach a much larger base of clients and prospective customers. For example, if an agent listed a duplex in Miami, the tweet might be #duplexMiami. If a potential buyer searched Twitter for "duplexMiami," that agent's tweet would be included among all available duplexes in the area, even if the potential buyer did not follow the agent or his agency on Twitter. Hashtags simply make it easier for customers to find an agency. Hashtags can be tailored to fit any company brand, as broad or specific as necessary.
Understanding hashtags is crucial to creating a successful social media campaign using Twitter. Hashtags enable you to target a demographic, location or topic of interest. Contact Z57 today to learn more about using social media marketing to build your brand and grow your business.