With more than 433 million members across 200 countries, LinkedIn has changed the way real estate agents can do business. LinkedIn was thought to only be used as a job application tool, but now is considered to be an incredible avenue for expanding your network.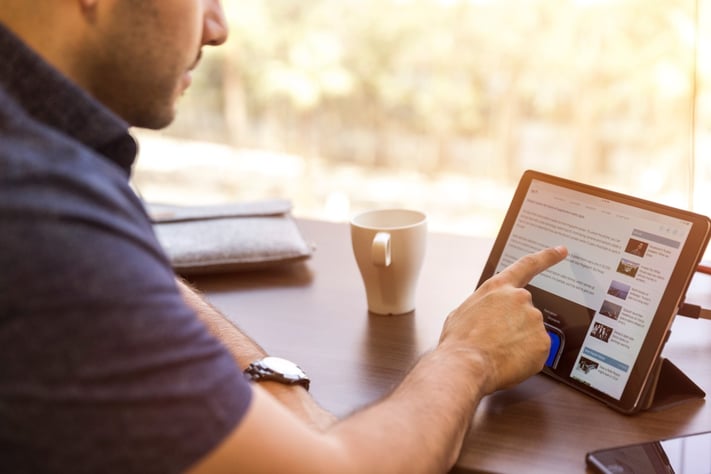 Here are 3 steps to building a real estate presence on LinkedIn:
1. Build Your Reputation
Some of you may have been focusing on Facebook or Instagram the past year, leaving your LinkedIn profile ignored. As a real estate agent it is within your best interests to generate some notoriety using the knowledge base you have. What's great about LinkedIn is that you don't even need to be an expert, you can build your reputation by sharing simple articles and providing a piece of personal commentary. From there your audience can engage with you by providing their thoughts on that article. It's like Facebook, but people are more likely to read past the headlines.
2. Connect with Everybody
It is okay to send connection requests to friends, family, current clients, past clients, former classmates, or really anybody. This is your sphere of influence, and by connecting with these people on LinkedIn, you can expand that sphere into other networks. It is okay to send connection requests to strangers, people are more likely to accept those requests on LinkedIn than on Facebook.
Pro tip: If you are connecting with a stranger, look at their profile and start a conversation with them about their industry. NEVER try to sell your services to somebody on your first message, this will send you straight to the ignore-bin.
3. Understand the Purpose of LinkedIn
Your goal on LinkedIn, or any social media site, is to expand your network. Having a large following online gives you a bigger pool of people you can possibly work with in real life. You want to make connections like you do in real life. Some people will go to LinkedIn only when they are looking for employment, and some people will be regular users. Identify these regular users and engage them in conversation. Building a relationship with them is a great way to fast track real estate referrals.
4. Share Content That Drives Traffic
It's okay to post listings or blog articles you wrote. It's also okay to post relevant memes. Treat it like your Facebook business page, which should have a mixture of topics. Include your website URL in a few posts to "learn more about _______", to filter out people who may be interested in buying or selling a home.
---
Are you struggling to find leads? See how Z57 can help you!