Today a real estate agent sent us a direct message in our Facebook inbox asking to explain what PropertyPulse means. The simple explanation is that it is a simple tool used to monitor the heartbeat of your real estate leads.
Real estate leads on the internet can take their sweet sweet time when it comes to converting into clients. For this reason alone, it is very important to know which stage the lead is in. Are they just looking? Are they doing research before contacting an agent? Are they furiously looking at coincidentally similar properties? PropertyPulse can help you identify your warmest leads to proactively touch.
How to Use PropertyPulse to Identify Warm Real Estate Leads
1. Active Leads in the Activity Dashboard
When you first log in, you will be presented with the Activity Dashboard. This will give you a brief overview of your website, social media, and marketing efforts. In the upper-left you will see the Activity Tracker box.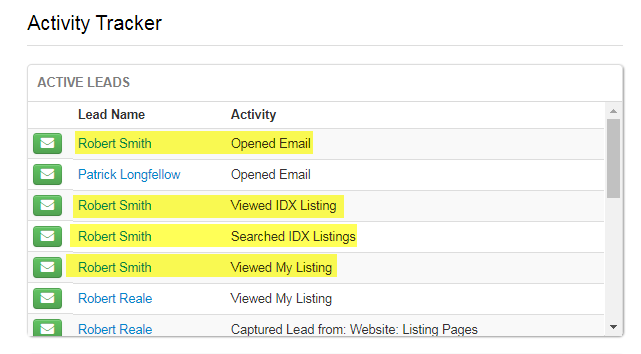 In this example, we see Robert Smith is reading emails and searching for listing. He is worth a closer look.
2. Leads Details Page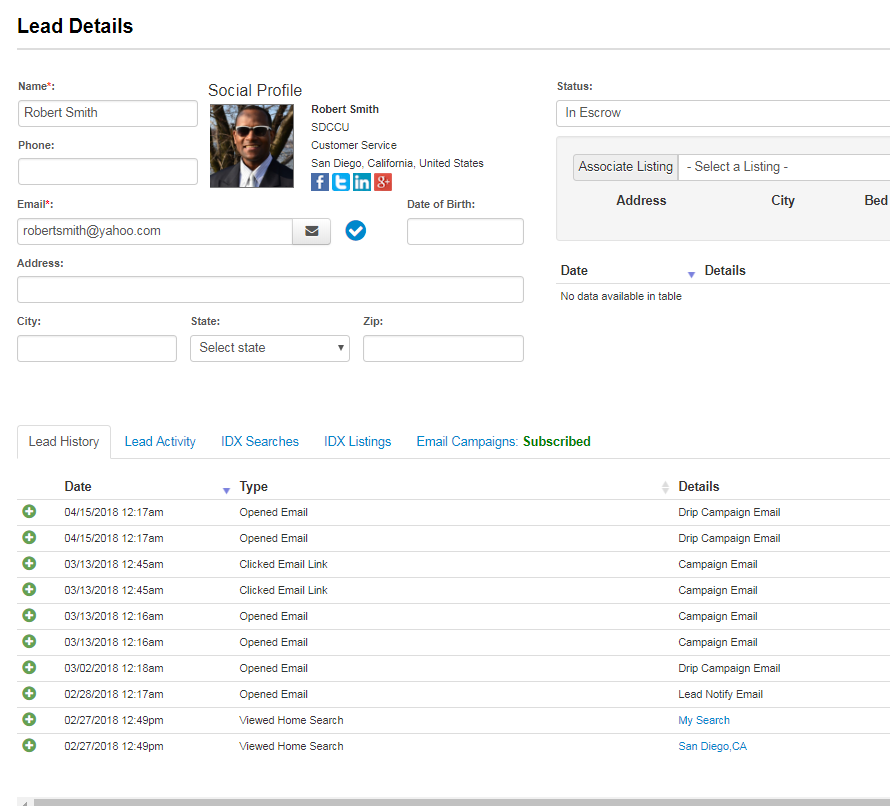 By clicking on his name you can see more details about the real estate lead. If they have any social media profiles associated with their email address,you will be able to see that. You will also have multiple tabs to see their lead history. In the screenshot you can see that Robert has been reading many of the emails...more importantly, you can see that Robert clicked on a link in the email to acquire more information.
3. Tabs of the Lead Details Page

In the Lead Details page you are able to view further details of the lead's email and IDX activity. Here you can see what properties they are looking at, what properties they saved as a favorite, their search criteria, and saved searches.
Using this knowledge in coordination with the activity date, you can properly gauge which leads to give breathing room to, and which leads you should call or email.
Want to try this out for yourself? We offer a free trial of PropertyPulse!
---
Click Below to Sign Up For a Free Trial!