Have you ever felt myopic, struggling to think of new ideas or gain insight? Maybe you've had an idea, but you were too shy to get feedback on it from a coworker. If this sounds like you, you might want to visit the online forum, Reddit. Reddit has forums for real estate agents that give them the opportunity to share their ideas, solutions for overcoming challenges, inquires, stories, and more. It's the perfect platform for researching other agents or buyers and sellers in the US. So how can agents, like yourself, leverage Reddit?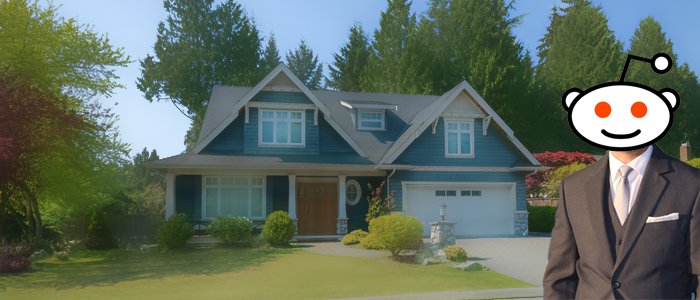 In this article, I will list the top 5 Reddit forums for real estate agents. Then I'll explain the type of information they can gather and the most engaged post from each forum.
Reddit for Real Estate Agents
From broad groups like r/WorldNews to niche groups like r/birdswitharms, there are thousands of different forums on Reddit that range from all sorts of topics. It also has a special place for agents to discuss, share ideas, and ask questions about anything related to real estate. If you have a question about real estate or being an agent and post it on Reddit, someone will surely answer it. In my opinion, the most relevant and useful forums on Reddit include people who discuss lead generation, real estate strategies, social media tactics, and other real estate topics. Let's look at the most relevant and useful real estate forums on Reddit:
Below are the best the real estate forums on Reddit:
Reddit isn't the only forum for real estate agents, but I think it's the best one because it is extremely relevant, there's always fresh content, and the community is very helpful and open-minded. If you check out Reddit today, be sure to visit the r/Realtors forum first because it is the most relevant to you! Who knows, maybe you'll discover new lead generation ideas or social media tactics!
---