So you are looking to reach a new audience of real estate leads through video? Making a real estate video is easy enough right? What if you could make it easier?
Most expert youtubers will tell you that consistency is the key to success when it comes to real estate video marketing. This includes your posting schedule, posting content, and the structure of the content itself. This applies to both regular and live video. You can always look at other great youtube personalities for inspiration, or you can read below for an easy break down of how to format your video.
Here is a Sample Video Format You Can Follow: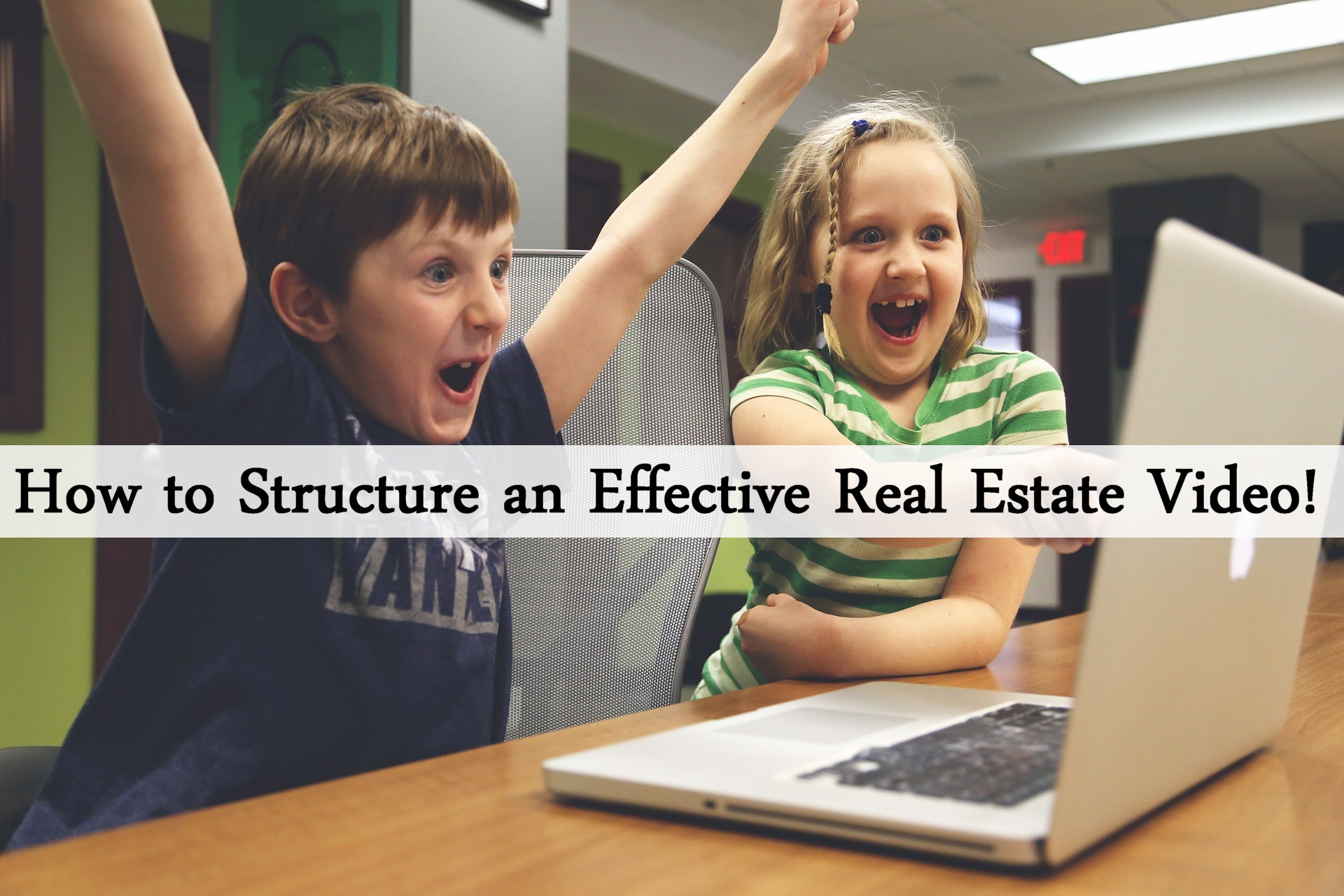 Teaser - State the Topic / Ask a Question
All videos should start with a small teaser of the content of your video. Never start your video with your 30-second brand animation, that is a quick way to skips-ville. Introduce the topic either by stating it "Hey audience! Today we are going to look at how to get the most out of an house!" or by asking a question "What are 5 tips that every first time homebuyer should know? Well watch the rest of this video to find out!"
Branding
The next part of the video is where you can add your brand animation, or your scripted intro. Think of Mr. Roger's Neighborhood's intro and outro...it is the same with every episode. You want to have a similar script. "Hey future neighbors! It's Tom here, and welcome to today's episode about Downtown Denver Homebuying".
Answer Question
This section should be the meat of your video. You should spend more time on this than the teaser or branding sections. Answer the question you posed in the teaser section! Be as creative as you want to be when answering these questions. Be sure to answer a question that you know home buyers and home sellers are asking!
Call to Action
You're not just making videos for fun are you? While they can be enjoyable for creative personalities, you will need to clear goal to justify making them. Your main call to action at the end should be "Visit my website to learn more, it is yourdomain.com or you can click on it in the description". Always include a call to action at the end of the video. It is okay to include calls to subscribe, follow on Instagram, etc. but The simpler, the better
---
Since we are on the topic of call to action, click on the link below for a free trial of PropertyPulse!