For most Americans, buying a home is their biggest financial asset, which means it's also very stressful. Between finding a home in their budget, in the right neighborhood, and with the right amenities – anything that will help smooth out the process needs to be considered. One tactic every agent should implement is having a strong and reliable relationship with their lender. Mutual, a lender can add a ton of value to an agent's network and an agent can add value to the lender's network. That's why agents and lenders need to go together and have a relationship like peas and carrots.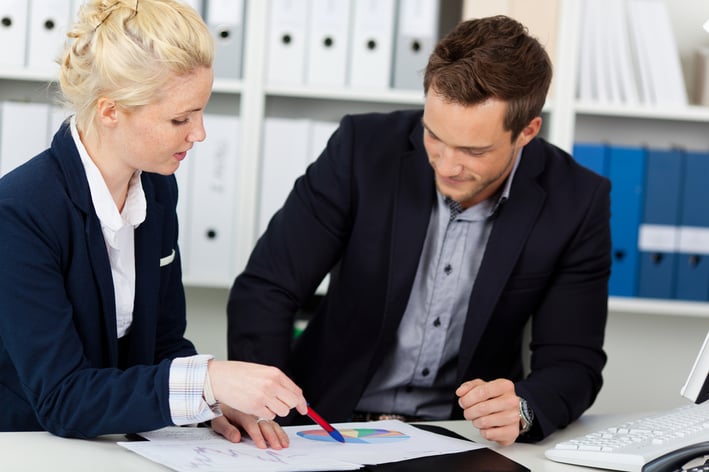 In this article, I will show you how real estate agents can benefit from having a strong relationship with their lender.
1. Lenders Can Help You Generate Referral Leads
A strong relationship built on trust between you and your broker can grow your business. When a buyer gets pre-approved for a mortgage, there's a perfect opportunity for a lender to recommend you and your real estate services. The opposite is true too. When a buyer wants to get pre-approved, there's a perfect opportunity to recommend a lender. The exchange of referrals strengthens the relationship as both parties drive consumers to the others' business.
2. Lenders Can Help Finance Your Projects
Just like Christopher Walken in the movie, Pool Hall Junkies, your lender can financially back your endeavors. When you borrow money from a lender, you need to be able to show them how they will earn their money back – so have a well thought out plan about how they will receive an ROI. For example, how long will it take you to pay back a loan for a few billboards? How many transactions will you need to complete before you're able to pay back the loan? Consider these types of questions when you strategize marketing tactics and before you request a loan from your lender.
3. Lenders Can Offer Your Clients Special Benefits
Most national lenders must abide by certain rules and regulations, but not all local lenders do. Which means they can be more flexible and offer special promotions to your clients– they tend to be more affordable too. To prove their value to buyers, some local lenders offer benefits like free pre-approvals and free home warranties. Benefits like a free pre-approval can expedite the qualification process allowing the consumer to enter the home buying market sooner.
4. Lenders Can Decrease Stress During Closing
When an agent and a lender have a good relationship, especially with communication, transactions can happen instantaneously. A consumer that attends an open house on at 3PM on Friday can let you know they want to buy the house. You can relay the message to your lender, and they can approve the loan at 5PM on the same day!
Now that you know some valuable ways a lender can help grow your business, assess your current lender. Are they able to provide these benefits? If not, you might want to start shopping around for a new one that can. Choose wisely, your lender is high on your networking hierarchy and should be treat like a business partner!
---
Want more leads?

Request a FREE DEMO to see how Z57 can help you generate new listing leads.