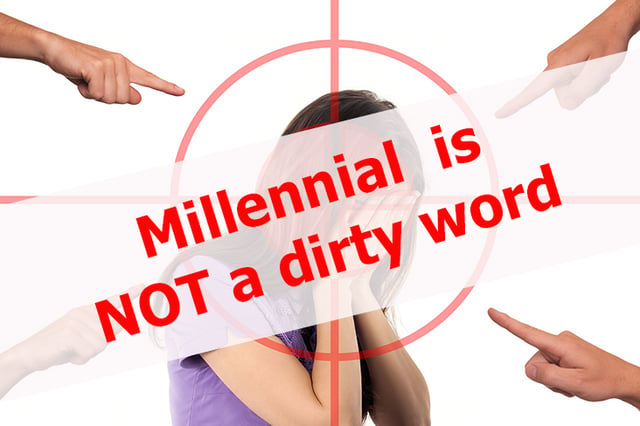 Like it or not, there is a new generation surpassing Baby Boomers in the housing market - Millennials. While many have been hesitant to take them seriously (or make that audible sigh when the generation is mentioned), there is no denying that these motivated buyers are beginning to take the market by storm.
According to NAR, those born between 1980 and 1995 (the definition of millennials) now make up 34% of home buyers and 15% of home sellers. So, what do you need to know about them? We've got you covered when it comes to marketing to, and working with the new, largest, generation of buyers.
Here's why Millennial is NOT a dirty word when it comes to real estate
Millennials are here to stay and it's important to learn a bit more about their buying and selling habits, likes, and methods of research so that you can start earning their business. Of course, like any generation, there are exceptions to likes, needs, and values, but here are some of the commonalities the Millennial generation shares when it comes to home buying and selling.
We've also created an eBook with additional stats and insider tips about Millennial buyers and sellers. Get your free copy below!
Here are a few highlights of the ebook!
Who Millennials Are
They grew up with technology in all aspects of life
Their peak home-buying years are 25 to 45
Currently make up about 25% of the population
Consist of half the workforce
Median home buyer age is 25
Median home seller age is 33
What Millennial Home Buyers Value
Technology - the newer, the better
Single Family Homes
Energy Efficiency
Large Kitchen
3 to 4 bedrooms
Finding listings online/photos/description
Why Millennial Buyers are Often Neglected
Many agents don't find first-time homebuyers on the top of their wish list, but if you belong to this camp, you are missing out on the future of real estate! Not only are Millennials buying and selling actively, they value authenticity and loyalty. If you nurture them, they will become great referral sources and continue on as clients throughout the years.
If you still feel like Millennial is a dirty word, check out our FREE guide on Millennials and start embracing the largest generation in our current population.