You've heard the slogans before: "My favorite type of business is referral business". "You can thank me with a referral". "Nothing says job well done like a referral". Referrals, referrals, referrals…these are warm leads that are easier to engage because of the mutual acquaintance. The dream would be to get to a point where 100% of your real estate business comes from referrals…but that's not happening, is it?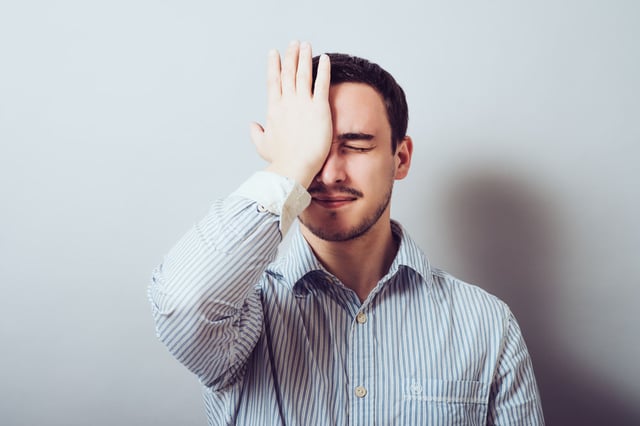 Would you be surprised, that according to the 2016 National Association of REALTORS® Profile of Home Buyers and Sellers, agents are potentially losing 27-30% of their business? Only 73% of home buyers would say they would use the same agent again. Only 70% of home sellers say they would use the same agent again. That 27-30% of home buyers and home sellers are off finding another agent. Also, what they say and what they do are completely different things. Five years from now, they might be ready to move…but their best friend became a real estate agent during that time…how do you ensure they go to you first?
The below list will highlight what you can do to increase the likelihood of repeat business and referrals.
Keep in Touch!
This one is the most obvious. Stay in touch with your leads. Becoming a ghost should only be reserved for Halloween costumes. This can include small things like emails, "likes" on social media, or the occasional Facebook message. You don't have to stay top of mind for clients you have closed deals with, but you want to ensure you are not forgotten due to lack of follow up.
Be on Social Media!
Social Media is the place to slowly guide a community into your sales funnel. You can do this by being a likeable agent. It is okay if you have not seen or verbally spoken to your friends on Facebook, that does not make you less of a friend. It is okay to communicate with people only through social media, especially when it comes to direct messages. Direct messaging is similar to text messaging, just slightly higher on the rapport building scale than email.
Tag one of your clients in a post that reminds you of them. Add them as a friend. Comment on their photos. Be present and proactive in what they share online.
Set up Reminders!
Staying in touch has become easier than ever in the world of technology. You can hold the home button on your iPhone and ask Siri to make a reminder for 60 days from now to email the client you just closed a deal with. Amazon's Alexa can accomplish similar tasks. You can add items to your Google Calendar.
Set yourself a reminder for birthdays, move-in anniversaries, the holidays. You might forget about dates, but there are tools out there that won't. So set up reminders to yourself to follow up via social media, email, or phone!
If you truly want repeat business and referrals, you will become friends with your clients. In the same study by the NAR, 64% of sellers found their agents through referral by friends and family. Only 25% used the agent they previously worked with to sell their home. (Contrast that by the 73% that said they would work with the same agent)
A great way to put yourself in the position for success is to sign up for a service that helps you stay in touch with your contact database.
---
If you want to learn more about how Z57 and PropertyPulse can re-engage your past leads, get them to "like" your Facebook business page, and post to Facebook for you, click the button below!