What is the most common complaint about online real estate leads? With our ears to the ground, we often hear commentary about the foul odors they give off..."Internet Leads Stink". But if they stink....then how on earth do you get business from them?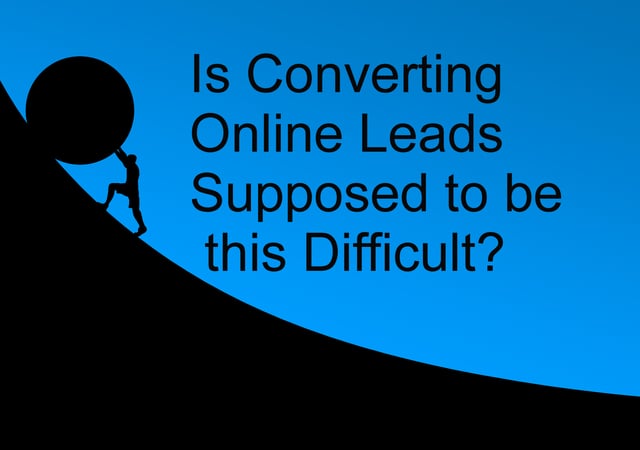 Think about it for a second, you've jumped from website to website and all the leads you got have stunk so far...this may be a harsh truth, but have you ever thought that the common denominator might be you? How are you following up with your internet leads?
What are the Most Common Mistakes Agents Make with Online Leads?
You should not expect to close every internet lead you generate, but there are some actions that agents are taking that are shooting themselves in the foot. Top producing agents know that the secret sauce to success is by avoiding these common mistakes:
1. Only Looking for Leads Ready to Buy NOW
Everybody wants that immediate satisfaction. However, Rome wasn't built in a day, and neither should your business relationships. Think back to the time before the internet, how did you turn somebody you met at a barbecue into a client? You didn't ask them to sign a contract right there did you? No, you built a relationship with them. And when they were ready to buy a home...you were the person they went to first.
Solution: Treat all relationships as if they were human beings on the opposite end of you (because this is true!) Home buyers spend much of their time researching before speaking with an agent. Build relationships with your leads and let email and social media automation do its work before they are ready to talk. When they are done researching and feel informed, they will contact you!
2. Calling Leads Only Once
We hope that persistence is one of the characteristics you have as a real estate agent. Persistence is persistently a component to achieving success. In fact it is so persistent, that we persist to use the word multiple times to emphasize the importance of it. To disqualify a lead after calling once and not answering will certainly save you time...but they can still absolutely be a quality lead even if they do not answer the phone.
Solution: Call your leads within 5 minutes of receiving the notification, leave no voicemail if they don't answer. Call again, this time leave a voicemail. Call the next day, and then a week after, then a month after. It is a good idea to check in on your leads, even if you have already talked to them.
3. Not Calling Your Leads AT ALL
Let's get this one out of the way. If you are not calling your leads, and only relying on email or social media marketing you may want to rethink your approach.
Solution: Call your leads!
4. Fake Phone Number = Fake Lead
Not being able to get a hold of a lead on the phone is not the end of the world. Sometimes a lead will not be ready to talk, but still want to search for homes so they add a fake phone number.Many will still include a valid email address to receive updates for new properties on the market.
Solution: Build a relationship with your lead through your website's automation, email, and/or social media. When they are ready, you can send them an email asking for a phone number and best time to discuss their options.
5. Only Looking for "New" Leads
Some agents will equate the viability of a website with how much new business they can bring in. Only looking for new leads is not the most sustainable way to run a business. The top producers in your area will generate the majority of their revenue through referral business.
Solution: Let your website's automation, drip emails, and social media marketing re-engage old leads, past clients, friends, and family. Friends and family are your biggest advocates, and more likely to recommend your business to somebody new. Be sure to use the internet to also nurture your current sphere of influence.
Here at Z57, we will provide you a website and Facebook business page with automation...but we don't want you feeling around the dark to find the light switch. We also have a support team dedicated to your success and a return on your investment. If you are not successful, we are not either!
---
Consider having a conversation with us, to learn more about PropertyPulse and what we offer. Click below!