Wow, time flies - we're almost halfway through 2019 already! If you're like most agents, you've probably been busy, caught up in your daily routine of generating leads, meeting clients, and closing deals - on repeat. It's a constant cycle that's easy to get lost in. Occasionally, it's important to take a step back, slow down, and reflect. Since it's 2019's half-time, NOW is the perfect time to reflect and measure your progress so far. Are you ready to see how much you've grown since 2018?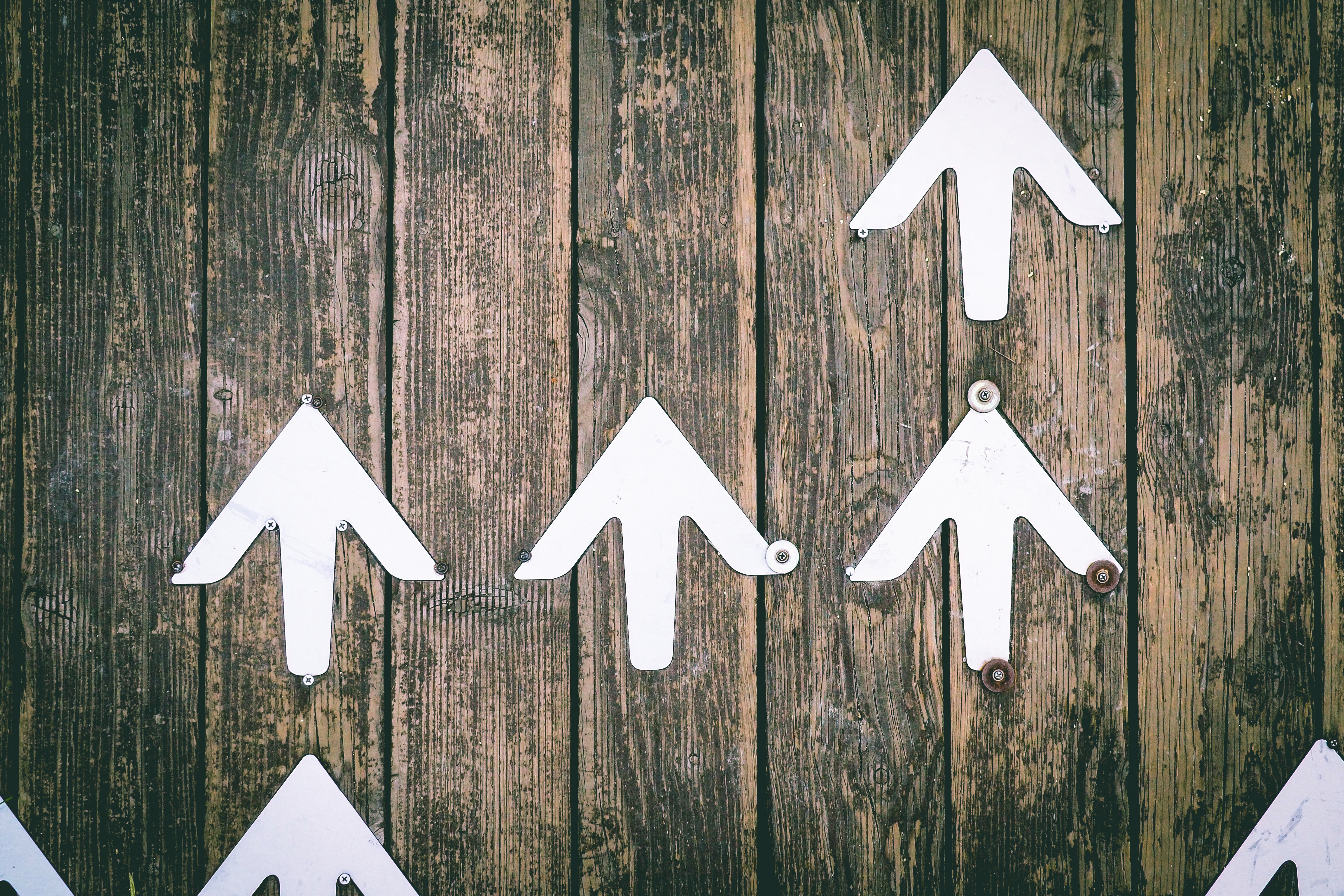 In this article I will list 5 important questions to ask yourself and reflect on after the first half of 2019 - or any other year. I will encourage you to review the progress on your annual goals, assess the amount of people at each stage in funnel or pipeline, determine the amount of contacts you've generated from each lead source, calculate your current budget, and to check up on your competitors.
1. What Goals Did You Establish at The Beginning of the Year?

If you established your goals at the beginning of the year, you'll review your progress on those first. Since your objectives (or smaller goals) and key focus areas (or even smaller goals) stem from your primary goal, it's important to check if they're still aligned. Are you accomplishing your key focus area goals? Are those accomplishments bringing closer to your primary goal? If they aren't, you need to replace the key focus area that don't align with your primary goal with ones that do.

Determine your progress on each real estate goal after confirming they're aligned. Then check to see if your annual goals like the amount of deals, amount of contacts, or GCI is 50% complete. If they aren't, consider looking for new opportunities or adjusting your strategies.

Depending on your annual goals for your real estate business, consider the following solutions if you're not meeting your goals:
Broaden the price range of the listings you work with
Increase the territory that you work in
Take real estate clients that you are on the fence on
Network more with local community members
2. How Many People Are in Each Stage of Your Funnel or Pipeline?
How many people are you currently prospecting, nurturing, working with, or have worked with? What is the conversion rate between each stage? After analyzing your funnel, group people that are in the same stage and cater your messaging or content to that group. Your goal is to increase your conversion rates between stages.
Once you've calculated the amount of people in your funnel, you can determine if you have enough to reach your Q3 goals (or 75% of your annual goal). If you're low on prospects you'll be low on deals too, since the amount of opportunities for deals depends on the number of real estate prospects you can generate.
Depending on the amount of people at each stage of your funnel, consider these solutions if you're not meeting your goals:
Prospects: Diversify your lead generation sources, create a Facebook Groups, write more blog articles, etc.
Leads: Diversify your lead generation sources, consider leveraging Facebook & Instagram Ads, make a quality touch on your contacts, ask friends & family for referrals, etc.
Warm Leads: Reevaluate your nurturing campaigns for relevancy, value, and timing. Make sure your sending the right messages, to the right people, at the right time, and through the right media channel
Clients: Update your testimonials, milestones, awards, and other information online that helps boost your credibility. You should also consider offline strategies like volunteering because it strengths your brand, enhances trust, and increases credibility with members of your local community
Referrals: Follow up with your past clients! Make sure you nurture them with the same amount of effort as your warm leads and clients. Send them a card, a gift, or consider hosting a summer client appreciation party to strength your current relationships and generate new leads
3. How Many Contacts Have You Generated from Each Lead Source?
At the beginning of the year, you should've established your GCI goals, then the amount of deals you need to reach that goal, then the amount of leads you need to close that many deals. By reviewing your lead sources, you can determine the ones that are most successful and focus your energy on optimizing them. You can also look for holes and opportunities on your less successful lead sources. If you have the time and budget, try new strategies to boost their success.
You should also check your stats from the beginning of the year vs now. Is your website receiving more traffic? Are your social media accounts growing? Are you getting more email opens? These are all indicators that your business is evolving.
Depending on the success of your lead sources, consider these solutions if you're not meeting your goals:
Social Media
Review successful posts and share more content that's similar
Adjust posting time/frequency
Engage with more people and comment on their posts
Decrease your response time to comments by leveraging the Massager tool on Facebook, Instagram, Twitter, and LinkedIn
Website
Update your blog articles to be more SEO-friendly
Publish SEO-friendly blog articles more frequently
Update your About Me page
Revise your website copy for spelling, grammar, conciseness, readability, and formatting
Turn on lead capture forms for important pages
Email
Segment your contacts by location, funnel stage, and buyer or seller status to ensure you send the right message, to the right person, at the right time
Leverage content variables for personalization
Optimize your emails for open rates and click-thru-rates
Consider modifying email frequency
4. Are You Spending More or Less Money Than You Expected?
The progress of your budget will determine if you can try new or cut old strategies. If you're spending less than you expected, consider trying or testing new strategies to help you generate more leads – like Facebook Ads. If you're below your budget, look for ways you can cut back and be more conscious of your spending.
When reviewing your budget, determine the following:
Total first half spending: Double your first half spending to determine your annual spending projection.
Monthly spending trends: What's your cash flow in vs cash flow out per month?
Budget allocation: What are you spending your money on?
5. How Are You Progressing Compared to Your Competitors?
How are you stacking up to your competition? If you're above average, great – keep up the great work! If you're average or below average, what are the above average agents doing that you're not? Consider analyzing the following:
Social media accounts: Types of content, posting times/frequency, amount of engagement, etc.
Deals: Amount of deals they completed vs Amount of deals you completed
Testimonials: Amount of their past client reviews vs Amount of your past client reviews
Accomplishments: What are they achieving that you're not?
It's important to reflect, measure your progress, and look for opportunities to adjust your strategies on your journey towards reaching your 2019 goals. If you want to be a successful agent, set your goals at the beginning of the year. Then, do quarterly and semi-annually reviews to check your progress and see if you're trending towards reaching your goals. Remember to check your annual goals, current funnel or pipeline, lead sources, budget, and how you're measuring up to your competitors. If you're current strategies are working, great - figure out why and expand on that success. If they aren't successful, adjust, pivot, or realign your strategies so you reach your primary goal.
You're almost halfway through the year! Are you going to have a comeback? Will you increase your lead over the competition? The second half of the year is a new start – make it count!
---