One-on-one Internet Marketing training program coaches REALTORS® on how to stand out from competitors through proven marketing strategies.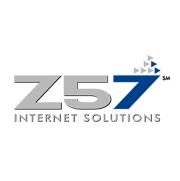 SAN DIEGO (PRWEB) March 22, 2012
Z57 Inc., a leading provider of real estate internet marketing services, announced today that Amy
Williams, a Kansas-based Keller Williams REALTOR®, was Z57 Academy's 2000th graduate. Williams, a premier REALTOR® in Olathe, Kan., and surrounding areas, successfully completed Z57 Academy's 100 Series coursework and earned her ZPro Certification. Williams' designation as a ZPro graduate identifies her as a leading agent with extensive marketing expertise.
The National Association of REALTORS® estimates that 88% of home shoppers will use the internet to search for homes. The way REALTORS® do business has been heavily affected by consumer's reliance on the internet. Many companies provide real estate websites and marketing tools to meet this need but lack training programs that teach individuals how to effectively generate marketing results online. Z57 Academy was created to fill that gap by teaching REALTORS® how to use their Z57 website and marketing tools to achieve the best possible results for their business. The Academy was first made available to real estate professionals in May 2011. Since then, real estate professionals who consistently implement the Z57 Academy program have seen tremendous results – receiving an impressive amount of website traffic and qualified leads.
Clients enrolled in Z57 Academy are assigned to their own marketing coach, known as a ZPro Specialist, who guides them through the coursework with one-on-one instruction. Z57 Academy 100 series coursework focuses on social media strategies, marketing on craigslist, selling with single property websites, successfully integrating online and offline marketing and much more. Z57 Academy students receive upgrades to their website as they hit milestones in their coursework and have unlimited support from a highly-trained team of individuals dedicated to their success.
Z57's 2000th graduate, Amy Williams, is excited about the results she's seen so far. "Z57 has made it easy for me to do all of my marketing from one location. Craigslist has never been so easy and single property websites are so cool!" Williams said. "Social media is becoming more and more prevalent in today's world and now I am using it to better my business! The showings on my listings have dramatically increased since my enrollment in the Academy because of the increase in exposure."
"We created Z57 Academy to provide real estate professionals with the opportunity to learn how to effectively use the internet to market their business and to learn strategies that will allow them to provide the best possible service to their customers," Z57 CEO Ryan Whitlock said. "We are very excited to announce our 2000th graduate and to see the success our clients are having with the program. It feels great to provide a service that is commonly overlooked by companies in the real estate space."
Z57 Academy is a constantly evolving program – offering up-to-date training to real estate professionals looking to leverage the most current marketing strategies to grow their business.
About Z57 Inc.
Founded in 1998, San Diego-based Z57, Inc. is an internet marketing company for real estate professionals. Z57 specializes in providing complete marketing solutions including optimized websites, lead capture tools and internet marketing training through Z57 Academy. Recognized as San Diego's No. 1 Web Development and Design Company for 10 consecutive years, Z57 provides thousands of clients with proven solutions and personal service. For more information about Z57 Inc., visit http://www.Z57.com or